Ramon Sammut
Ramon is a senior image editor/photographer with a difference. His effective style and approach made him successful and is considered one of the best digital image editors in Malta, where digital monochrome is his specialty, one that mimics the good old times while flavouring it with today's technology.
With his main office in the heart of the island of Malta, Ramon works on digital editing, tuition and commercial photography, while offering consultancy and business strategy for newcomers in the digital photographic environment, not solely to his local colleagues but also to established photographers in Europe.
Presently Ramon also ventured in high end fine art printing, currently working with one of the best photographic printing companies in Malta "wwwphotoinkmalta.com". His main customers are photographers, trade companies and agencies with the lust to achieve more in today's competitive digital world. His fluid approach and technically advanced editing created a distinctive style, which standardised his work and made it Ramon's patent.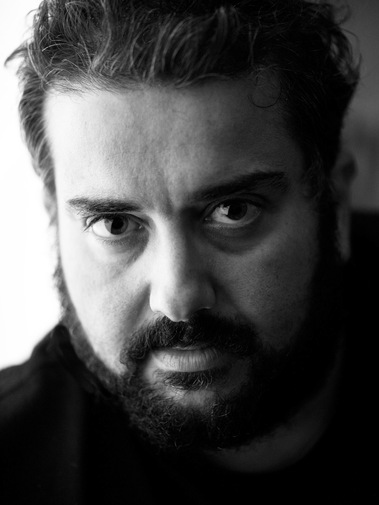 "Vision is the art of seeing what is invisible to others."
— Jonathan Swift
Bio
Ramon Sammut is an image consultant and photographer, based in Sliema, Malta — but he'll take any opportunity to travel!
When not taking photos, you'll find him lecturing at local / foreign photographic institutes, printing fine art giclee photographs, or spending time with his family.
Expertise
His work focuses on capturing a moment in time, whether it's portraiture, lifestyle imagery, or just the perfect light.
Always experimenting with new techniques, He is equally comfortable with analog and digital technologies, and use both according to the needs of the project.
Work with Me
Have an upcoming project? he'd love to collaborate with you!
Get in touch with him using his contact form to discuss rates, scheduling and more.
Itenary

Lecturing and tuition Summaries
1998 - 2002
Image editing courses
Digital Dynamics Sliema
Mipp Imaging lectures. 7 sessions
2005 – 2008
Image editing courses
Digital Dynamics (end of 2005) – Naxxar
Digital Dynamics (end of 2005) – Msida
MIPP annual Digital Imaging lectures 3/4 yearly activities
Annual SWPP London conventions – Master classes and Super classes
Monthly Irish Imaging lectures – Lucan Ireland.
RSammut Enterprises – Gzira, 2009 – Present
Valencia Photo Fair 2009
ILAB Photo Ltd / Mipp yearly (2 consecutive yearly courses- 8 sessions per course).
NAIP Irish Imaging Courses –Dublin 6 Events
Annual SWPP, competition and panel judge. Since 2011
Irish Imaging tour Swpp – 3 events
Swpp Uk Tour 2011 – 8 events
Swpp Scottish Tour 2011 – 3 events
MPS editing courses yearly (4 years)
Annual Swpp conventions since 2008 (London)
Annual MPS classes (Valletta)
MIPP Digital Advanced Image Lectures
RSammut Enterprises, weekly Classes (Gzira)
Awards & Qualifications
MPA – Avangarde Portrait Award
Societies Various Merits and Gold Certificates
Photographer of the year MIPP
LMPA – UK Year 2000 - Portraiture
AMIPP – Malta 2000 – Digital Imaging
Dipp. Photographic Practice in Imaging 2001 –Digital Imaging
QEP – Architecture 2008
ABBPA – Societies 2009
Hon, FMIPP - Malta 2022
FSWPP - London 2023